Stagestep Dance Floors
Whether you're opening a new dance studio or have an established one, a proper dance floor is crucial. It's the foundation for the safety and performance of your dancers. The right flooring enables graceful leaps, jumps, and pirouettes, enhancing both skill and confidence.
"I loved working with Stagestep as I realized my lifelong dream of building out a dance studio. Dancing on the floors is an absolute joy!"
-Gitanjali Dadlani Morris, The Dance Floor
"Stagestep® is a time tested company with knowledge, experience and a real support team. The job was completed on time and in the grip of Covid. Stagestep delivers…..Outstanding work!"
David Parsons, Parsons Dance Company
"We are very happy with our Stagestep floors at our historic studios in New York City. Stagestep's Springstep subfloor systems and Super Timestep vinyl flooring are high-quality, durable, and a tremendous value. Our instructors and students are thrilled."
F. Lee Merwin, Director of Operations, Joffrey Ballet School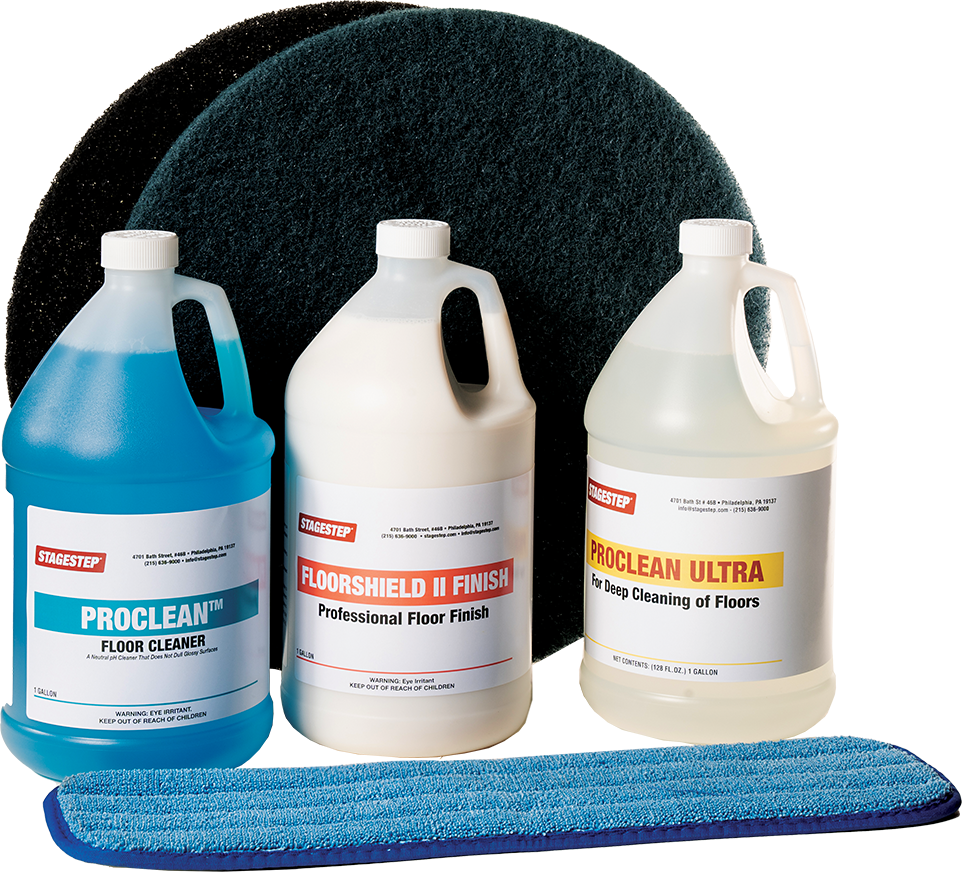 Personal Practice Floors
Stagestep offers a diverse array of Personal Practice Floors designed to bring the professional dance floor experience to your home.
Stagestep Tap Boards kept almost 300 Oklahoma City University students dancing when pandemic conditions dictated remote learning. Now our students have the opportunity to practice outside of the studio, and we can perform tap in all kinds of locations thanks to our Stagestep Tap Boards.
-Melanie Shelley, Interim Dean, Ann Lacy School of American Dance and Entertainment, Oklahoma City University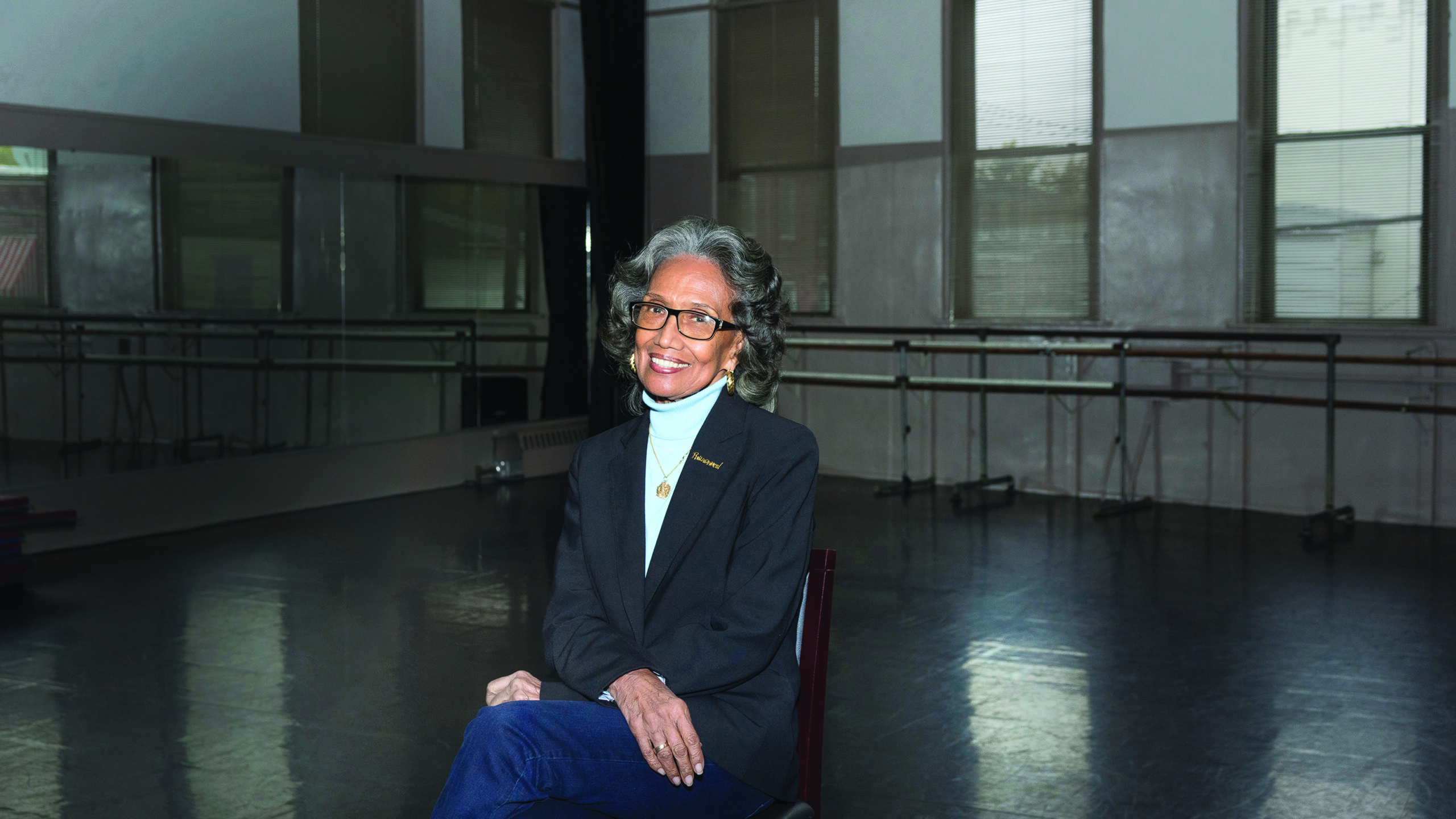 "All of my studios have Stagestep flooring back from 1981. If you want the quality and the installation of your life that's going to last, and really make your studio special, think of Stagestep."
-Joan Myers Brown, Founder of Philadanco (Philadelphia Dance Company)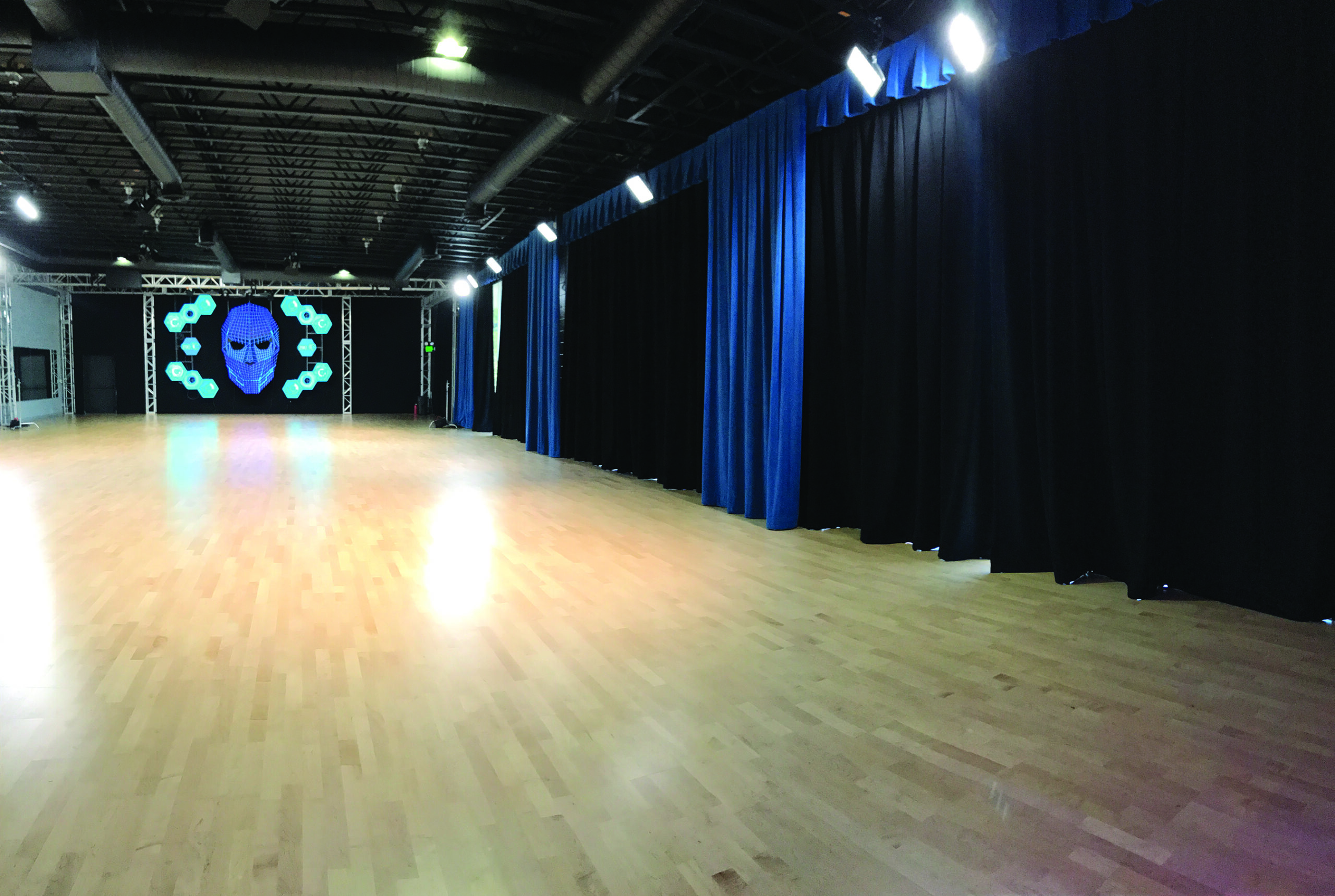 "When we built Starwest Studios in Hollywood, a state of the art broadcast dance studio, before all the lights, cameras and action, we had to lay the foundation. That is when we decided to install the best, a 3800 square foot Stagestep sprung wood dance floor. Our choreographers expect only the best! Starwest Studios has the largest sprung wood floor in Los Angeles, including a marley sprung floor also from Stagestep with a white Cyc for filming dance."
-Sammy Oriti, Creative Director, Starwest Studios
"We are very happy with our Stagestep floors at our historic studios in New York City—so when we built our new extension in Long Island City, there was no question whom we would call first. Stagestep's SpringFlex subfloor systems and rollout Super Timestep vinyl flooring is high-quality, durable, and a tremendous value. They handled everything from selecting the most appropriate floor for our needs to installation. Our instructors and students have been dancing on our new floors and they are thrilled."
-F. Lee Merwin, Director of Operations, Joffrey Ballet School
Over 50 Years of Expertise in Dance Studio Flooring
Stagestep has more than 50 years of experience in the industry. Our aim is to help studio owners looking to revamp their space and find the best flooring options for their needs. We want to put our experience to work for you.
We serve dance studios, theaters, contractors and installers, and schools and universities. With a variety of flooring options, we are better equipped to help you find the best type for your studio, home studio, or stage. We will be there through every step of the process, from picking out the right flooring all the way through delivery.
Our top-quality products will be the perfect addition to your professional studio or auditorium stage.
Give us a call at 800.523.0960 or in Canada 866.491.9019 to help you choose the best dance flooring or maintenance and installation products you may need. We are happy to supply you with a written quote delivered to your door, with all the products you need for your studio, home or on tour.
Stagestep offers the highest quality wood and vinyl marley dance flooring. We also offer the lowest price on all flooring products—find a lower price and we'll beat it.
If you are an architect or general contractor, please contact Bill Goldberg at (215)636-9000 ext. 117 or [email protected].
Free shipping on nearly all online purchases to the 48 contiguous United States!
This offer excludes subfloors, wood flooring systems and all roll out Marley dance floors.
Prices and discounts are in USD and are subject to change without notice. 
Benefits of Shopping With Us
Shopping with Stagestep gives you many benefits beyond amazing quality and looks.
Stagestep flooring solutions is the oldest USA company specializing in flooring system for dance, theater, fitness and wellness. Stagestep provides all materials needed, and installation and maintenance advice. Stage step flooring are search words used on the internet to locate the website of Stagestep, the oldest dance floor company in the USA.
Save Installation money – If you feel comfortable, you can install the flooring yourself and save money by following our installation guide. We offer all the necessary installation supplies for purchase in our online store and can give you advice on the best way to install your own dance floor. Or, you can always hire a professional installer if you're not comfortable doing it yourself.
We give you options when it comes to your installation. Not only does Stagestep offer installation through our preferred installer, but we also give you the option to choose what is best for you. Dance floor installation near me is an online search term looking for an experienced professional to install a dance floor system. CMG Flooring is Stagestep's recommended dance floor installer. They travel to locations around the US to install our dance floors.
We offer fast shipping – We ship 90% of our orders within 72 hours of the order being placed. With a much shorter waiting time compared to other options, you can install your floor and get dancing much sooner!
Whatever your needs, we have a floor for you – When is comes to a dance floor company Stagestep is your choice, when it comes to value and quality. There are a number of dance floor retailers but very few dance floor manufacturers such as Stagestep (Dance floor suppliers & manufacturers are companies offering a line of products that address the needs of dancers providing flooring systems that are shock absorbent and non-slip). Cut out the middleman and buy direct. Selecting flooring for dance studios involves determining the type of marley surface, subfloor and installation method, temporary, semi-permanent or permanent. To answer questions about suitable flooring options or to deal with a specific problem, Stagestep can help determine your dance floor solutions; from multipurpose surfaces to more specialized options. We can customize sizes and will give you a number of color options as well. Our quality gives you a long-lasting floor. These are quality floors at an affordable price. In order to maintain a dance floor surface it is important to have access to the proper dance floor supplies including cleaners, finisher, non-slip treatments and scuff and dye-mark remover.
Dance studio flooring provides a space for practice, class and rehearsal. Usually heavy duty, multi-purpose, and at least semi-permanently installed with a taping system, or permanently with adhesive. When you're looking for the right dance flooring, having a number of options is helpful in finding the right one. Dance floor material refers to all the elements that make up a dance floor system. They can include vinyl, wood, screws, click and lock mechanism, foam block, tape, adhesive, transition ramps and vapor barrier. Flooring for dance consists of a vinyl (called marley) or wood surface along with a foam backing or absorbent subfloor. Dance flooring for studios requires consideration for the type of dance being performed and how often the flooring is going to be used. Below are the different types of flooring that we offer at Stagestep :