Encore Hardwood Flooring
The Encore Collection is a true hardwood dance floor with a sprung subfloor. Exceptional, real hardwood design combines form and function. Encore is a real hardwood flooring system with a built-in floating wood subfloor that assembles with a click-and-lock system that requires no hardware, staples, sanding, finishes, or tools except for a circular saw to fit the room.
Encore can be disassembled and moved to a new location and reinstalled. Excellent for tap and ballroom. An alternative to a marley floor installed over a floating wood subfloor would be a wood dance floor. There are a lot of different woods available along with finishes and substrates. Do your homework and consult a company that knows dance.
A tap dance floor is a floor or flooring system that generates sound produced by percussive dance activity. Ideally it is heavy duty to withstand the pounding that comes from Tap, Irish, Flamenco, etc. Timestep or Super Timestep fit these criteria.
The ideal ballroom floor is a wooden dance floor. Hardwood, with a proper finish, along with a floating wood subfloor creates the perfect environment for ballroom and percussive dance. By far, the ideal ballroom floor is a hardwood surface usually maple, oak, or ash. With the right kind of finish (FloorShield II) and a floating subfloor you have the flooring system in place to make any ballroom dancer happy. A ballroom dance floor can be a traditional hardwood flooring system, a transportable wood preassembled flooring system, or a heavy-duty marley floor installed over a floating wood subfloor. Budget, installation, and maintenance are factors in determining which floor works best for you.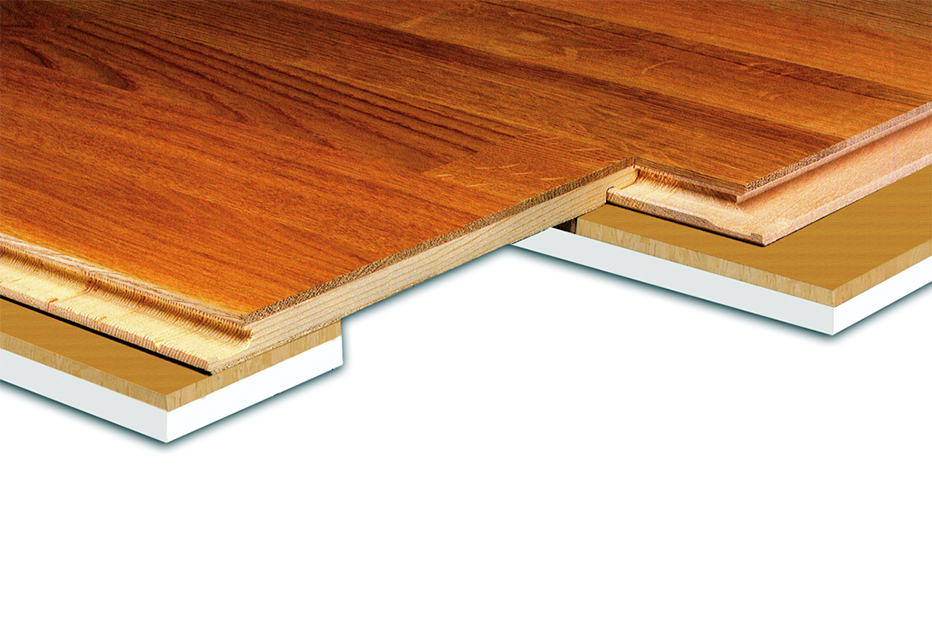 At a Glance
• No adhesive, screws, or nails needed for installation
• No sanding or finishing required at installation
• Installs directly over a concrete slab with a vapor barrier
• Transportable
• Real hardwood
• Seamless appearance
There are two types of Encore floors. It all has to do with the hardwood used in these prefabricated flooring systems that have a built-in floating subfloor. Oak is less expensive and a bit softer than the maple. There seems to be no preference, except when it comes to tap. Here, maple is the first choice. A hardwood dance floor references the type of wood used to construct a floor system for movement activity. There are many wood products, some manufactured, others are natural. If it is the name of a tree, it is a hardwood. There is a great range of hardness from Pine to Teak. The harder the floor the better wear. For economic reasons, relative to their hardness, oak and maple are the preferred wood.
*FloorShield II Finish is recommended as an additional protective finish for tap.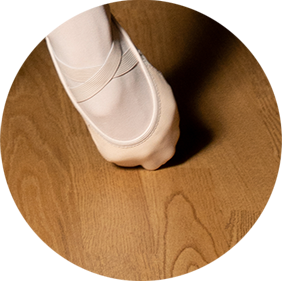 Encore
Encore Oak is the revolutionary "click-and-lock" transportable hardwood floor with a factory finish and an integrated sprung subfloor.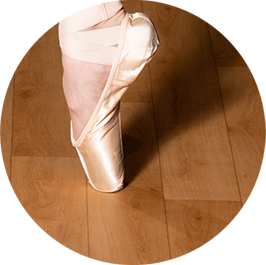 Encore Elite
Encore Elite uses maple hardwood for a harder, more durable wood dance floor surface.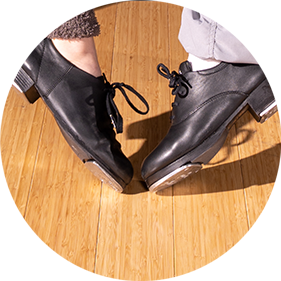 Encore Home
Encore Home is comprised of 6, 12 or 18 click-and-lock hardwood panels which are suitable for tap*, jazz, modern and ballroom use.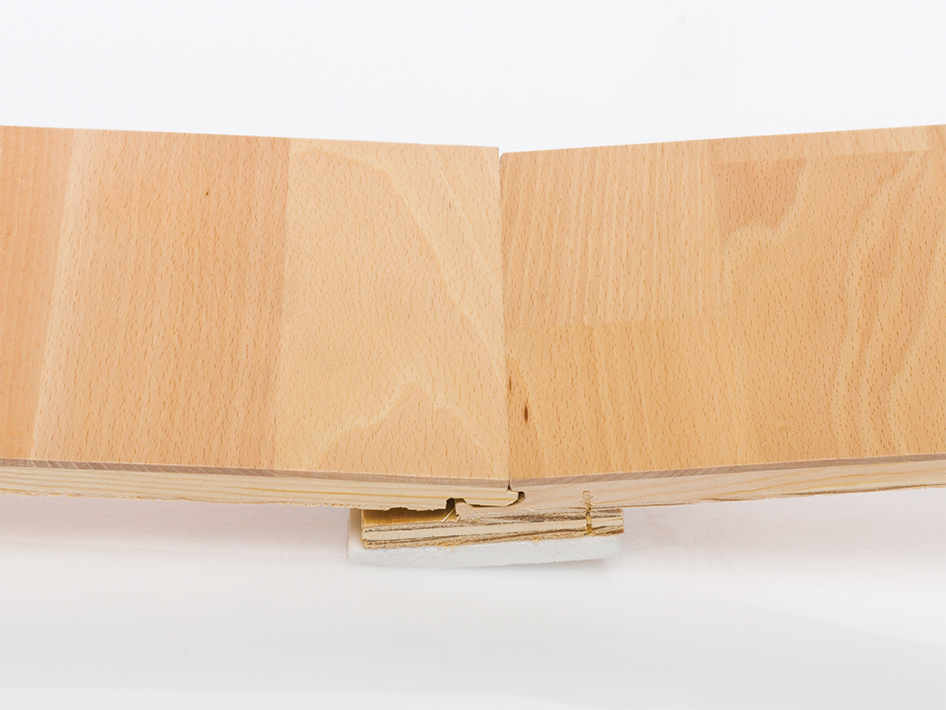 Patented Click-and-Lock System
Encore can be configured to any size room or space. A Stagestep™ representative will be happy to quote an Encore wooden dance floor that meets your exact specifications.
Prices and discounts are in U.S. Dollars and are subject to change without notice. Prices do not include shipping and handling. Contact Local Stagestep™ representative for pricing in all foreign currencies. Stagestep has a wood dance floor for sale. In fact, they have several options when it comes to temporary and permanent wood flooring systems. Do the research, go online, or call to get information and a quote.
"An Encore Floor has the finest and most natural sound than any 'instrument' I've ever had the pleasure of dancing on. As a tap dancer, and as a producer, I look for a sturdy, and sprung, hard wood floor, producing a pleasant and clear tone. But I also need a product that is easy to assemble, store and transport. An Encore Floor delivers all these goods!"
Tony Waag
Executive Director/Producer
American Tap Dance Foundation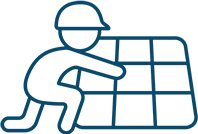 Encore can be installed over virtually any firm level surface. Installation can be permanent, semi-permanent or short-term. The key to installing hardwood flooring for a multipurpose room is the kind of wood to use, and the finish to be applied. Basketball and volleyball courts will have one kind of finish, while a multi-purpose dance facility will have another kind. FloorShield II is designed for all systems of dance. A dance wood floor is either an engineered wood or hardwood surface designed specifically for dance. What that means is that the flooring system includes a shock-absorbent floating wood subfloor such as Springstep IV or SpringFlex. Wooden dance floors are generally used for tap and ballroom. With the right finish, all styles of dance can be comfortable on it.

Encore's natural hardwood surface is resistant to most common staining including food. However, regular floor maintenance is recommended using Stagestep™'s ProClean on a weekly basis.
Encore can be screened or if need be sanded and refinished. It is a real hardwood flooring system and subject to damage like any other hardwood surface.
Warnings: Do not use alcohol, ammonia, acetone, bleach, or solvents to clean surface. Consult with Stagestep prior to using any product not recommended. Direct exposure to sunlight can cause reduced life expectancy due to UV radiation. Change in temperature and humidity can negatively affect installation and non-slip characteristics.