Ovation
New! Ovation floors are dedicated to spectacular dance performances and entertainment events. The shiny and glossy surfaces increase lighting effects, providing your show an amazing look. If you want to emphasize what is going on in front of the scenes, use this shimmering surface. Ovation can be used for exhibitions, photography, tv commercials, stage and more.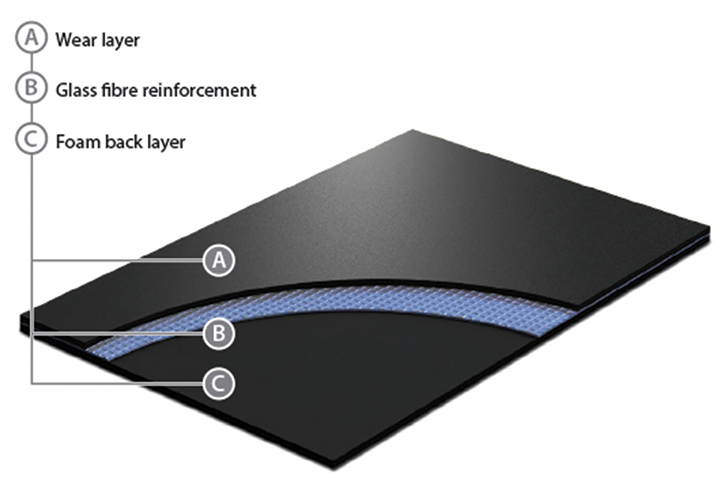 At a Glance
• Lightweight
• Solvent FREE
• Glass Fiber Reinforced
• Easy maintenance
• Super lie-flat
• Sanitized with antibacterial and fungicide treatment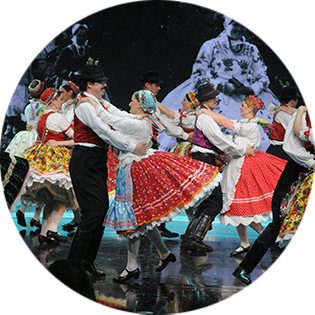 Ovation
Learn more about Ovation flooring.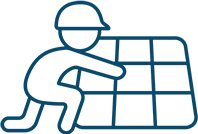 Installation
Product can be installed directly on a floating wood subfloor, stage or hardwood surface—temporarily, semi-permanently, or permanently—using top tape, Double-Faced Tape, 4″ Installation Tape, adhesive, or ReUseIt.

Maintenance
Sweep daily to remove coarse dirt. Clean weekly, using ProClean, a neutral detergent/degreaser that does not leave a residue. Stagestep™ offers a choice of non-slip products and FloorCare systems. For surface protection, we offer FloorShield II Finish.
Warnings: Do not use alcohol, ammonia, acetone, bleach, or solvents to clean surface. Consult with Stagestep™ prior to using any product not recommended. Direct exposure to sunlight can cause reduced life expectancy due to UV radiation. Change in temperature and humidity can negatively affect installation and non-slip characteristics.