Woodstep Dance Flooring
Slightly textured, heavy duty surface. Exceptionally realistic wood design combines form, function, and ease of installation. Resists wear and tear. Woodstep flooring reference marley dance floors whose surface looks and feels like real wood.
Woodstep Plus and Woodstep Ultra can be installed directly on a concrete slab without a subfloor. These floors are not recommended for tap (Defective taps can cause scratches which will show because of the wood grain). For traditional Woodstep, click here.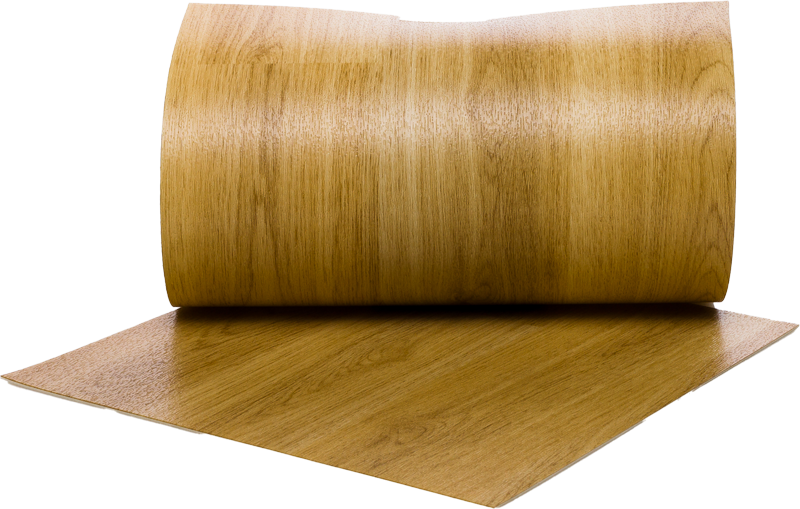 At a Glance
• Heavy duty
• It really looks and feels like wood without the high maintenance expense
• Excellent for professional and home use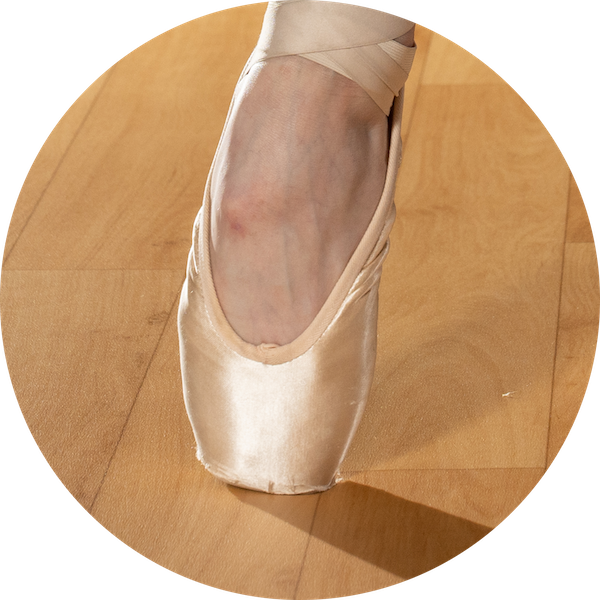 Woodstep
Learn more about Woodstep flooring.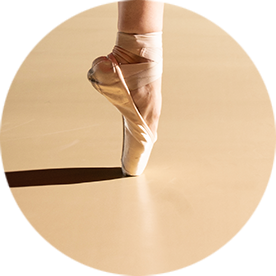 Woodstep Plus
Learn more about Woodstep Plus flooring.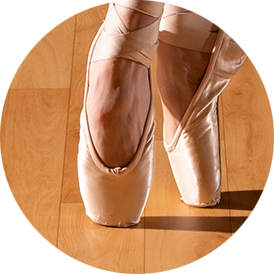 Woodstep Ultra
Learn more about Woodstep Ultra flooring.
More about Woodstep floors
There are three woodstep dance floors. Woodstep is a wood look marley flooring to be installed over a floating wood subfloor. Woodstep Plus is a dual density foam back version that can be installed directly over concrete. Woodstep Ultra provides extra shock absorbency for direct installation over concrete.
"The Joffrey Ballet School has been working with Stagestep™ for decades. They have earned that relationship with outstanding knowledge, professionalism and pricing. Their customer service is second to none and their personal attention and honest caring makes Stagestep™ the only place the Joffrey Ballet School trusts."
-Christopher D'Addario
Executive Director, Joffrey Ballet School
New York, NY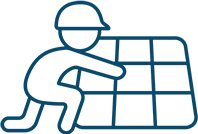 Installation
Product can be installed directly on a floating wood subfloor, stage or hardwood surface—temporarily, semi-permanently, or permanently—using top tape, Double-Faced Tape, 4″ Installation Tape, adhesive, or ReUseIt.

Maintenance
Sweep daily to remove coarse dirt. Clean weekly, using ProClean, a neutral detergent/degreaser that does not leave a residue. Stagestep™ offers a choice of non-slip products and FloorCare systems. For surface protection, we offer FloorShield II Finish.
Warnings: Do not use alcohol, ammonia, acetone, bleach, or solvents to clean surface. Consult with Stagestep™ prior to using any product not recommended. Direct exposure to sunlight can cause reduced life expectancy due to UV radiation. Change in temperature and humidity can negatively affect installation and non-slip characteristics.