Introducing the Stagestep Break Dance Floor: Elevate Your Break Dancing Experience
Break dancing, an iconic element of hip-hop culture, has come a long way since its early days on street corners and in parks. Today, it has evolved into a global phenomenon, with women joining the ranks and break dancing being taught in commercial and professional dance schools. It has become an integral part of dance curricula, making appearances not only in pop culture but also on Broadway and in concert dance.
What sets break dancing apart from other dance styles is its competitive nature. It's a physically demanding dance form that pits dancer against dancer, challenging them to execute the most intricate and demanding moves. In recognition of its popularity and growth, break dancing will even be part of the 2024 Olympics in Paris. But cardboard floors just won't cut it anymore.
That's where Stagestep, the oldest dance floor specialist in the USA, steps in. We've engaged professional break dancers to collaborate with us in developing a flooring system that provides a safe environment and maximizes performance. Through the process of development, evaluation, and revision of numerous  prototypes, we're thrilled to unveil our innovative break dance floor.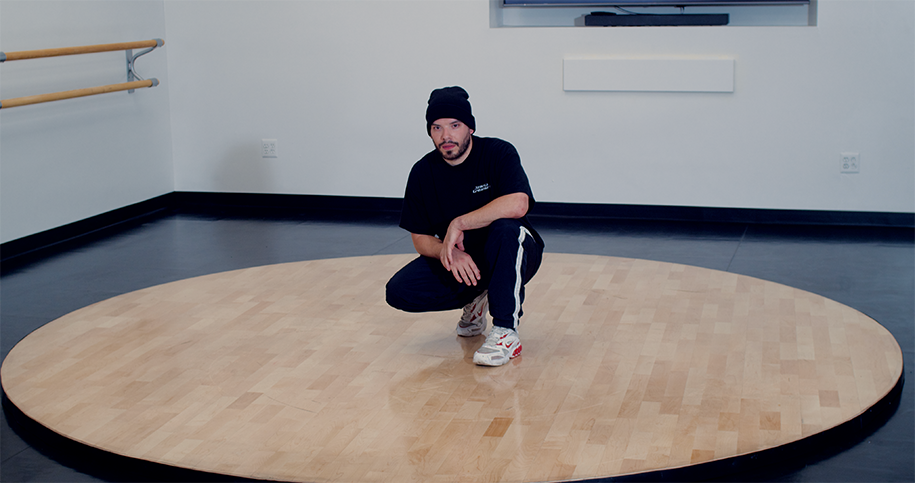 At a Glance
• Available for Home Studio and professional Needs
• Easy Assembly (no tools required) (Click and lock system) **you do not have to include that it is a click and lock system in this section
• Shock absorbant subfloor
• Special finish
**Special breakdance finish
Our break dance floor is available in three formats, designed to cater to different needs:
Professional Circular Break Dance Floor: This spacious floor comes in 13′, 19′, and 26′ diameters, providing ample space for break dancing performances that demand freedom of movement and unrestricted creativity.
Home Version: Bring the same attributes of the professional model to your personal practice space. Our Home Version is available in 4'x8′, 8'x8′, and 8'x12′ sizes, allowing you to refine your skills and master those power moves without compromise.
Studio Model: For dance studios and stages seeking a tailored solution, our studio model offers custom sizing options. We understand that every space is unique, and our team will work closely with you to create a break dance floor that fits perfectly.
At Stagestep, we're committed to supporting dancers and studios every step of the way. That's why we not only provide high-quality break dance floors but also offer a range of maintenance products, including Wipeout Plus, Proclean, Floorshield, and Slip Nomor, to ensure your floor stays in top condition.
Ready to take your break dancing to new heights? Our team of representatives is here to assist you in selecting the perfect floor for your needs and ensuring your break dancing experience is safe, exciting, and unforgettable. Contact Stagestep at 800-523-0960
Unlock your full break dancing potential with the Stagestep Break Dance Floor today!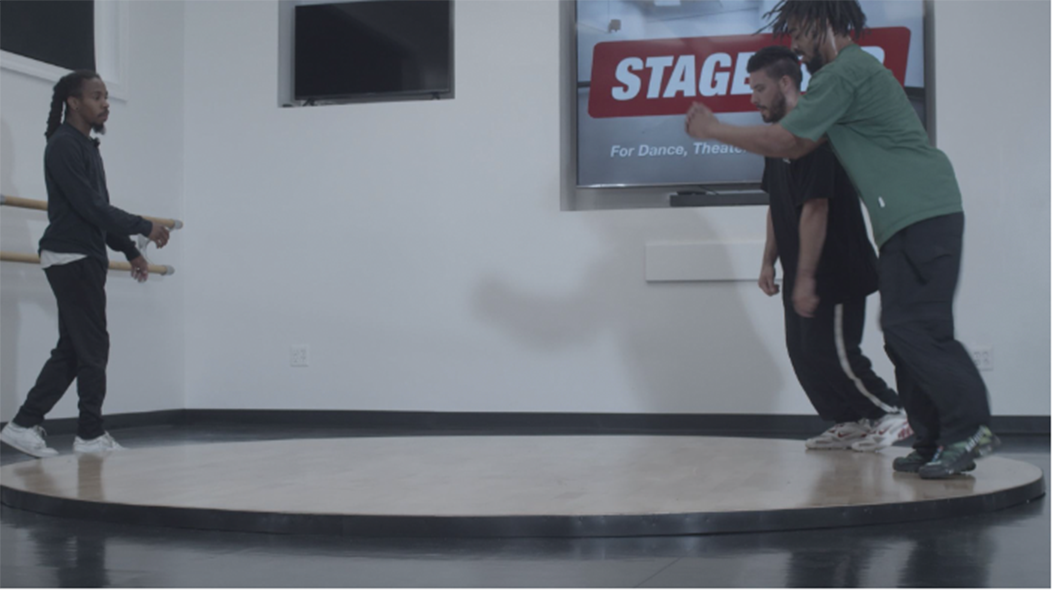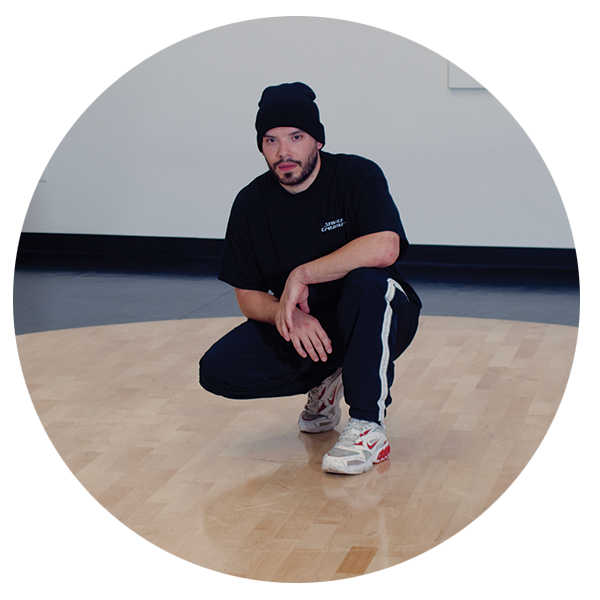 Breakdance
Learn more about Breakdance flooring.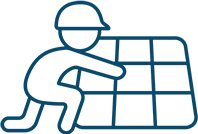 Our Breakdance floor can be installed over virtually any firm level surface. Installation can be permanent, semi-permanent or short-term. The key to installing hardwood flooring for a multipurpose room is the kind of wood to use, and the finish to be applied. Basketball and volleyball courts will have one kind of finish, while a multi-purpose dance facility will have another kind. FloorShield II is designed for all systems of dance. A dance wood floor is either an engineered wood or hardwood surface designed specifically for dance. What that means is that the flooring system includes a shock-absorbent floating wood subfloor such as Springstep IV or SpringFlex. Wooden dance floors are generally used for tap and ballroom. With the right finish, all styles of dance can be comfortable on it.

Our breakdance floor's natural hardwood surface is resistant to most common staining including food. However, regular floor maintenance is recommended using Stagestep™'s ProClean on a weekly basis.
This can be screened or if need be sanded and refinished. It is a real hardwood flooring system and subject to damage like any other hardwood surface.
Warnings: Do not use alcohol, ammonia, acetone, bleach, or solvents to clean surface. Consult with Stagestep prior to using any product not recommended. Direct exposure to sunlight can cause reduced life expectancy due to UV radiation. Change in temperature and humidity can negatively affect installation and non-slip characteristics.